Advanced Cardiovascular Life Support (ACLS) Certification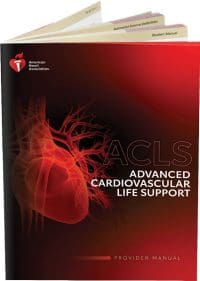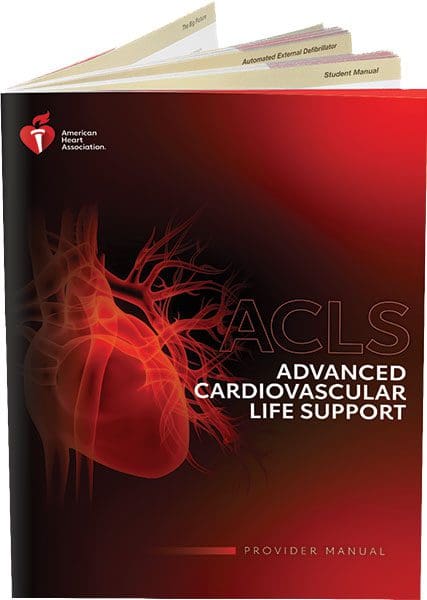 ACLS training, through our Advanced Cardiovascular Life Support course, builds on the foundation of lifesaving BLS skills and emphasizes the importance of continuous, high-quality CPR. ACLS is designed to provide healthcare professionals the ability to participate in the management of cardiopulmonary arrest and other cardiovascular emergencies. It emphasizes the importance of BLS to patient survival, the integration of effective BLS with ACLS interventions, and the importance of effective team interaction and communication.
This advanced course highlights the importance of high-performance team dynamics and communication, systems of care, recognition and intervention of cardiopulmonary arrest, immediate post-cardiac arrest, acute dysrhythmia, stroke, and acute coronary syndromes (ACS).
AHA's ACLS Certification Course has been updated to reflect new science in the 2015 American Heart Association Guidelines Update for CPR and Emergency Cardiovascular Care.
Features
Practice essential skills in a hands-on environment. Learning stations provide simulated clinical scenarios that encourage active participation

Hands-on class format reinforces skills proficiency

Classroom-based works well for learners who prefer group interaction and instructor feedback while learning skills
Learn More About ACLS Certification
Knowing what to expect when you are facing anything new can mean the difference between feeling deep anxiety or confidence. This is no different when it comes to ACLS training and testing.
Because ventricular fibrillation, or V-fib, is so commonly seen and is so dangerous, it's typically a primary focus in any ACLS class. However, you should also focus sufficient time on the following two algorithms, frequently forgotten by well-meaning students.
Are ACLS and BLS the same thing? The short answer is no; they differ quite a bit – specifically in the level of advancement. So, what is the difference between BLS and ACLS, and which do you need? Read on to find out.