Learn More About Becoming a CNA and Available CNA Courses
How Do I Get CNA Certified?
CNAs are seen as the backbone of bedside nursing. While they don't have the ability to do all that doctors and nurses do, they're often the people seen most frequently by patients, especially those in hospitals and long-term care facilities. Thus, your decision to become CNA-certified is not only a smart one for your career growth but also a compassionate one for all those who need specialized physical help.
What Kind of CNA Classes Can I Take?
It's vital to continue learning within any career, but this idea of continuing your education is especially important when it comes to health care. Health care requirements and recommendations are constantly changing as researchers discover new things about the human body, diseases and medical treatments. If you're a CNA, continuing CNA classes are important for your state's legal requirements.
CNA Roles in Assisting Patients with Chronic Kidney Disease
As we learned last week, 30 million Americans have Chronic Kidney Disease (CKD). CNAs can have a direct impact on their CKD patient's health. Here are a few ways that CNAs can assist their patients in ensuring their patient's CKD does not get worse. These roles are hugely important in maintaining health in these patients.
CNA Continuing Education Courses (NAC Approved CE #1187)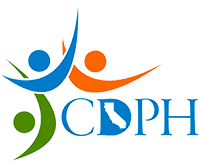 Project Heartbeat is pleased to offer CNA specific courses in Oakland and Sacramento with an approved NAC CE provider number. Continuing Education for CNAs ensures that each student will be provided the latest up to date content relevant to their profession. 48 CE credits must be completed by each CNA every 2 years. 24 of the 48 hours must be obtained through a CDPH approved online computer training program. The remaining 24 hours can be completed only through NAC (Nurse Assistant Certification) approved CDPH Providers.
Review the classes below, or choose your class from the schedule of Project Heartbeat's NAC approved courses.