Accelerated EMT Certification: EMT B Training
Project Heartbeat's 2-Week Accelerated EMT Didactic Training Program is designed to quickly prepare you for state and national EMT Basic licensure, then get you out into the workforce with job placement assistance.
Through a comprehensive course schedule, Project Heartbeat's accelerated EMT Training Program gets you prepared for state and national licensure in less time. Mastery of course topics and psychomotor skills can be completed in 15 days. In total, 2 consecutive weeks from 8am to 8pm will provide 180 hours of didactic and skills training. In addition, 24 hours of ambulance ride alongs will total 200+ hours of in-depth training.
Due to the accelerated nature of the program, Project Heartbeat's EMT program is taught with strict structure and discipline. It is an intense course that requires hard work and dedication. Our EMT Program is not a "PAY TO PASS" type of program. Our goal is to train our EMTs to be confident and prepare them for real-world scenarios.
Project Heartbeat's EMT Training Program fulfills the training requirements set forth by the State of California in Title 22 of the California Code of regulations Division 9, Chapter 2, for Emergency Medical Technician Basics.
Our 2.5 week EMT Program is only offered twice a year. Once in the summer months and once in the winter. Our 5-week EMT program is offered year round.
Our 2.5-week EMT Program is only offered twice a year. Once in the summer months and once in the winter. Our 5-week EMT program is offered year round.
The entire EMT Training Program is 18 days. Due to national regulatory requirements, missing more than 1 day of instruction will result in a failing grade for the course.
Upcoming Class Dates:
Tuition costs include: textbook and e-book, uniform shirts, and equipment/ diagnostic tools (I.E. stethoscope, penlight, eye protection, safety-shears). Students are responsible for a background check, live scan, health insurance and additional uniform items (Black boots, Black EMS Belt, Navy EMS Pants).
Fees Breakdown
Fee due to Project Heartbeat upon signing Enrollment Agreement
$2,600 Tuition
$100 Registration Fee (non refundable)
$200 Insurance
$350 Textbook (non refundable if course key has been activated)
$25 uniform shirts (non refundable/non returnable: 3 T-shirts only)
$25 Lab Supplies Fees and Equipment (non refundable- penlight, BP cuff, stethoscope and trauma shears)
$3,300 Total Charges Paid to Project Heartbeat
____________
Estimated additional fees not paid to Project Heartbeat
$130 Live Scan and Drug Screen Fees
$98 National Registry EMT Examination
$50 County EMS Certification Fee
$278 Total
For eligible SEIU Members, please contact our office at 510.452.1100, ext 0 for details regarding full tuition reimbursement
EMT Training Course Prerequisites
Prerequisites are due before the first day of class. Applicants must:
Be at least 18 years of age
Possess a high school diploma or GED equivalent
Possess a current American Heart Association Healthcare Provider BLS certification card prior to the first day of class
Have a current California Driver's license
Have current Immunization Records for:

TB- Tuberculosis within 1 year
Tetanus within 10 years
MMR- Measles, Mumps, Rubella (childhood record OK)
Varicella Immunity
Hepatitis B- At least shot #1 in series
Physical considerations – EMT-B students must possess sufficient ability to: Lift at least 50 lbs unassisted, stand, carry and balance on uneven terrain. Stoop, kneel, climb, crouch and crawl as needed to reach patients and safely remove and transport. Carry and utilize emergency medical equipment appropriately. Communicate verbally to patients, physicians, nurses and co-workers. Hear, understand and react quickly to verbal instructions and patient needs. In addition, students must be able to travel to clinical and field sites as assigned and work varying shifts and hours as assigned.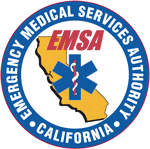 Job Placement Opportunities Immediately Available
Project Heartbeat has exclusively collaborated with Ambulance companies to offer potential job placements for EMT graduates who have successfully completed the EMT Academy and obtained all required certifications.  Contact Eric Kim for questions or additional details
Eric Kim, Director of Operations
Project Heartbeat
(510) 452-1100, ext 0
info@projectheartbeat.com
Available  Job Placement Programs:
1) Please contact Josh Burke at jburke@eagle-ambulance.com for details on potential job placements upon graduation and completion of all pre-employment requirements.  
2) For all SEIU Education Fund Members, please contact our office at 510.452.1100, ext 0 for details regarding full tuition reimbursement
Classroom Course
Oakland / Bay Area
Sacramento
Through didactic lecture, realistic emergency simulation training, clinical ride alongs, and interactive participation, graduates of the EMT Program will be prepared to successfully complete the National Registry EMT-Basic Exam as the final step to obtaining EMT- Basic licensure in the State of California and working in a career on a BLS or CCT Ambulance.
Please choose a location:
Oakland / Bay Area
Upcoming EMT-B Academy:
Sacramento
Upcoming EMT-B Academy: